Mike Missere, AMP
Mortgage Agent
Mike Missere, AMP
Mortgage Agent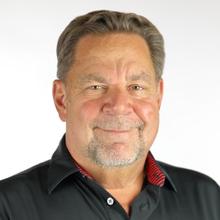 OUR CLIENTS OFTEN ASK "WHY DOESN'T EVERYONE USE A MORTGAGE BROKER?". OUR RESPONSE, "GOOD QUESTION!!!"
HELLO AND WELCOME TO MY WEBPAGE
My name is Mike Missere and I am here to help you to get the best mortgage possible for your requirements. Service is of the utmost importance and to keep you educated and informed throughout your application process right down to funding. Plus I am always there afterwards to answer any questions you may have in the future. Once you become one of our clients you become a client for life.
My service is specialized in that I deal with almost every major lender in Canada plus a number of other quality institutional lenders that do not have a presence in Northwestern Ontario. I shop for the best mortgage that meets your needs first and not the banks. Rates,mortage types, we find the mortgage that suits you the "best!". My main focus is to take care of your best interest.
I believe my easy approachability and friendliness along with over 35 years of experience in the financial services industry will make you feel comfortable in what can be a stressful and confusing time.
I have lived in Thunder Bay for most of my life, married with two daughters, I enjoy golf and downhill skiing, good concerts, spring and summer.
Knowledge, experience, and friendly efficient service is what I am about. Give me a call I would certainly appreciate the opportunity to get to work for you!
Markets
Ontario: Dryden, Fort Frances, Geraldton, Kenora, Marathon, Sioux Lookout, Thunder Bay
Languages
English
Specialties
Residential Mortgages, Alternate Lending
Current Rates
We regularly receive short-term rate promotions that are not posted online, which means our rates change frequently. Please contact me for these unpublished rate specials, and for your own personalized rate and mortgage plan.
Current Prime: 2.45%
Terms
Posted Rates
Our Best Rates
6 Months
3.09%
2.79%
1 Year
3.14%
1.74%
2 Years
3.19%
1.74%
3 Years
3.49%
1.74%
4 Years
3.74%
1.74%
5 Years
4.59%
1.79%
7 Years
5.35%
2.34%
10 Years
5.60%
2.99%
5 Year Variable
1.70%
1.70%
Insured mortgage rates, subject to change. Conventional and refinance rates may be higher. Some rates may not be available in all provinces. Consult a local Mortgage Intelligence professional for more information. OAC. E&EO
The best cash back card in Canada for homeowners - Now Available!
Apply Now!