Marcelle Peterson
Mortgage Broker
Marcelle Peterson
Mortgage Broker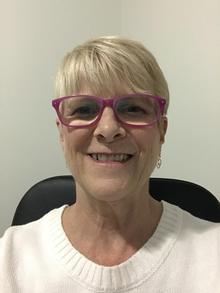 I consider myself solid, consistent and experienced in the mortgage business. I worked in a banking environment for 22 years before switching over to Mortgage Intelligence to start working within the broker channel. I love it. It provides clients with so many more options and so many more products than just one lender can provide. And the end result is a happy customer that is able to buy that first home, upgrade to a home that suits their family better, refinance when life throws you a curve, or even buy that second home or rental property when you start making sense of your finances.
I was born in Alberta and live in Grande Prairie with my husband Mike Peterson, who is a home inspector. www.inspect-rite.ca We have lived in various places over the years including Whitehorse, Grovedale and Grande Prairie. We have two grown children.
I grew up in a large family with a French background. It made for a lot of laughter and a lot of love. I learned the importance of connection and loyalty which I carry into all my business relationships.
I look forward to working with you to help you navigate the lending system so that you get the home of your dreams.
My business is built primarily through referrals from satisfied customers, which means your positive mortgage experience is essential!
It's worth a call to schedule a free, no obligation review of your situation. Because the right mortgage can build your wealth and save you thousands of dollars!
Markets
Alberta: Fairview, Falher, Grande Prairie, Peace River, Rycroft, Valleyview
Languages
English
Specialties
Residential Mortgages, Reverse Mortgages
Current Rates
We regularly receive short-term rate promotions that are not posted online, which means our rates change frequently. Please contact me for these unpublished rate specials, and for your own personalized rate and mortgage plan.
Current Prime: 3.95%
Terms
Posted Rates
Our Best Rates
6 Months
3.34%
3.30%
1 Year
3.59%
3.19%
2 Years
3.74%
3.04%
3 Years
3.89%
2.74%
4 Years
3.94%
2.99%
5 Years
5.34%
2.69%
7 Years
5.80%
2.99%
10 Years
6.10%
3.09%
5 Year Variable
2.90%
2.90%
Insured mortgage rates, subject to change. Conventional and refinance rates may be higher. Some rates may not be available in all provinces. Consult a local Mortgage Intelligence professional for more information. OAC. E&EO
The best cash back card in Canada for homeowners - Now Available!
Apply Now!