Judy Szabo
Mortgage Agent
Judy Szabo
Mortgage Agent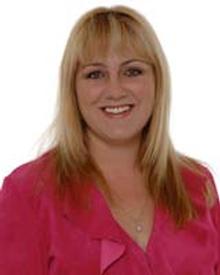 Hi there…my name is Judy Szabo and I have been a mortgage consultant with Mortgage Intelligence for over 15 years now. Prior to Mortgage Intelligence I worked for Scotiabank for 15 years.
My career change was a direct result of wanting more family time. Working with Mortgage Intelligence has allowed me that time while still letting me do what I love to do - enjoy servicing my clients efficiently while making sure they are matched to the right product.
I have one son, Christopher, and a husband of over 25 years named Joe. We have two dogs named Harley and Odin and a cat named Ollie. We enjoy fishing, camping, a good bonfire and travelling.
I am here to help you with all your mortgage needs. Having teamed up with Mortgage Intelligence I feel that this can easily be achieved. I look forward to hearing from all past, present and future clients-together we can make dreams come true.
So, pick up the phone and call me! I look forward to hearing from you soon!
Markets
Ontario: Thunder Bay
Languages
English, French
Specialties
Residential Mortgages
Current Rates
We regularly receive short-term rate promotions that are not posted online, which means our rates change frequently. Please contact me for these unpublished rate specials, and for your own personalized rate and mortgage plan.
Current Prime: 2.45%
Terms
Posted Rates
Our Best Rates
6 Months
3.75%
3.30%
1 Year
3.19%
1.99%
2 Years
3.29%
1.99%
3 Years
3.89%
1.99%
4 Years
4.19%
1.99%
5 Years
4.94%
2.04%
7 Years
5.49%
2.34%
10 Years
5.99%
2.99%
5 Year Variable
1.98%
1.98%
Insured mortgage rates, subject to change. Conventional and refinance rates may be higher. Some rates may not be available in all provinces. Consult a local Mortgage Intelligence professional for more information. OAC. E&EO
The best cash back card in Canada for homeowners - Now Available!
Apply Now!